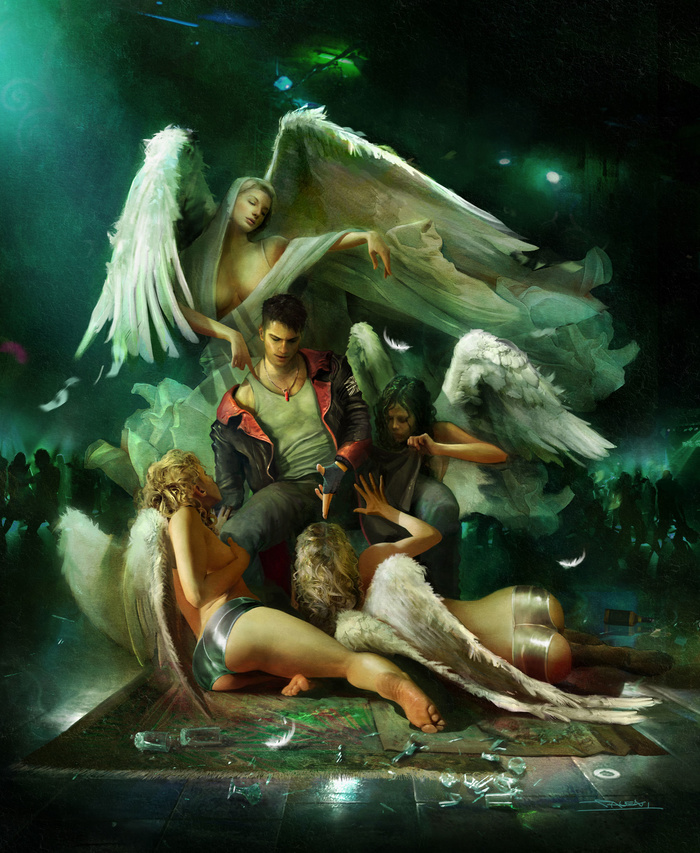 Alessandro Taini
Art Director Concept Artist and Illustrator
Alessandro Taini (aka Talexi) is an Art Director, Concept Artist, and Illustrator.

He is best known for his work with Ninja Theory where he worked on the cult games Heavenly Sword, Enslaved: Odyssey to the West, DmC: Devil May Cry and Hellblade. Taini has working as a freelancer with several gaming and film studios such as Riot Games, The Imaginarium Studios (created by Andy Serkis), Prime Focus, Reel Fx and as an Illustrator for some of the most popolar book series such as Throne of Glass series, Spook's Series and Forever Red for Disney Marvel.

Taini is currently working as a Art Director and concept artist at Luma Pictures in charge of creating visual style and development artwork for live-action and animated original content.
Credits
Heavenly Sword
Enslaved: Odyssey to the West
DmC: Devil May Cry
Hellblade
Throne of Glass series
Spook's Series
Forever Red for Disney Marvel