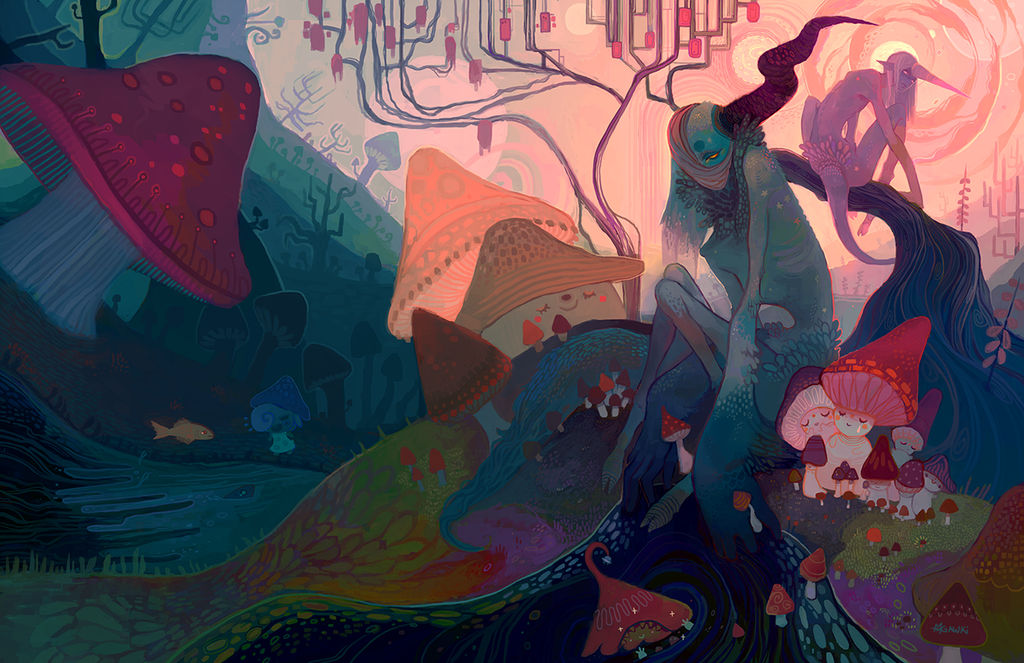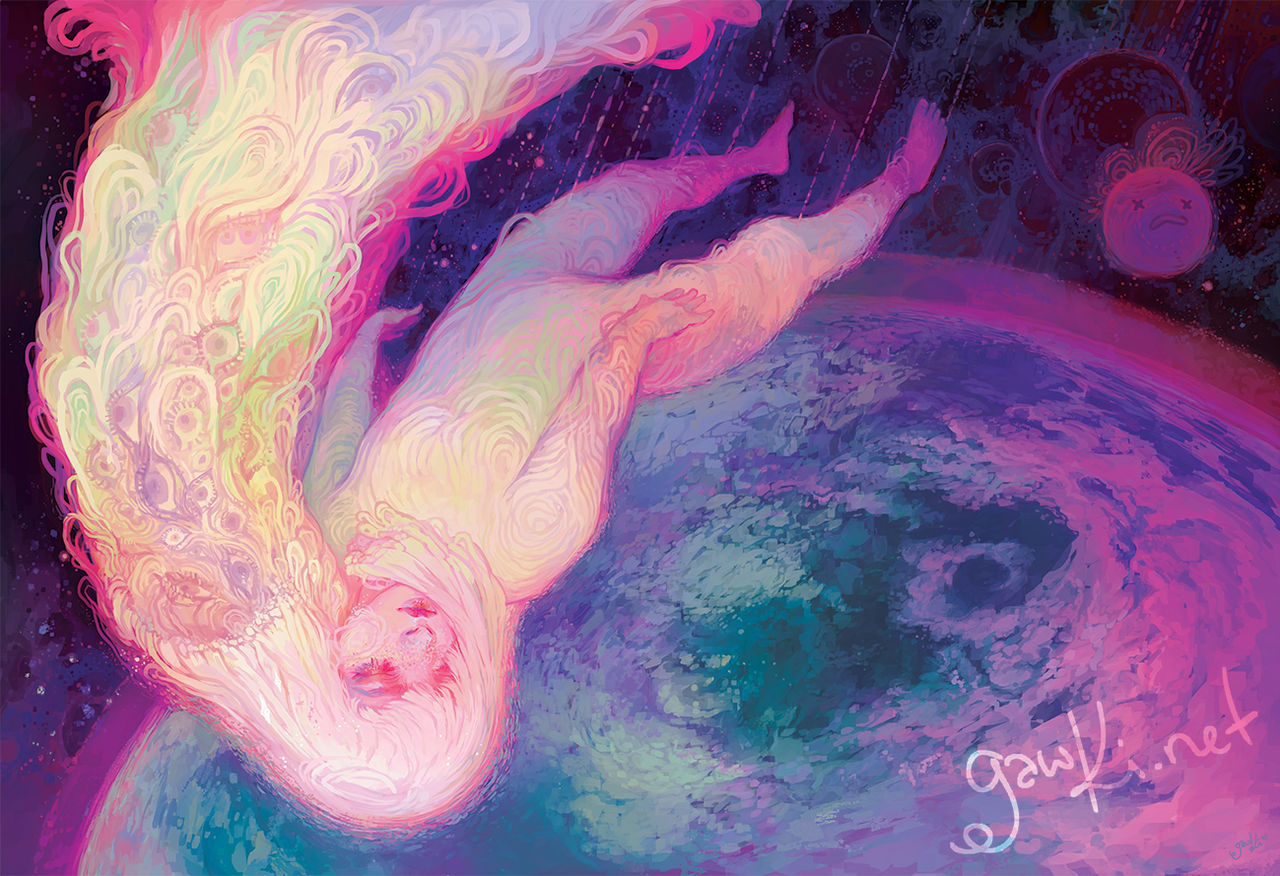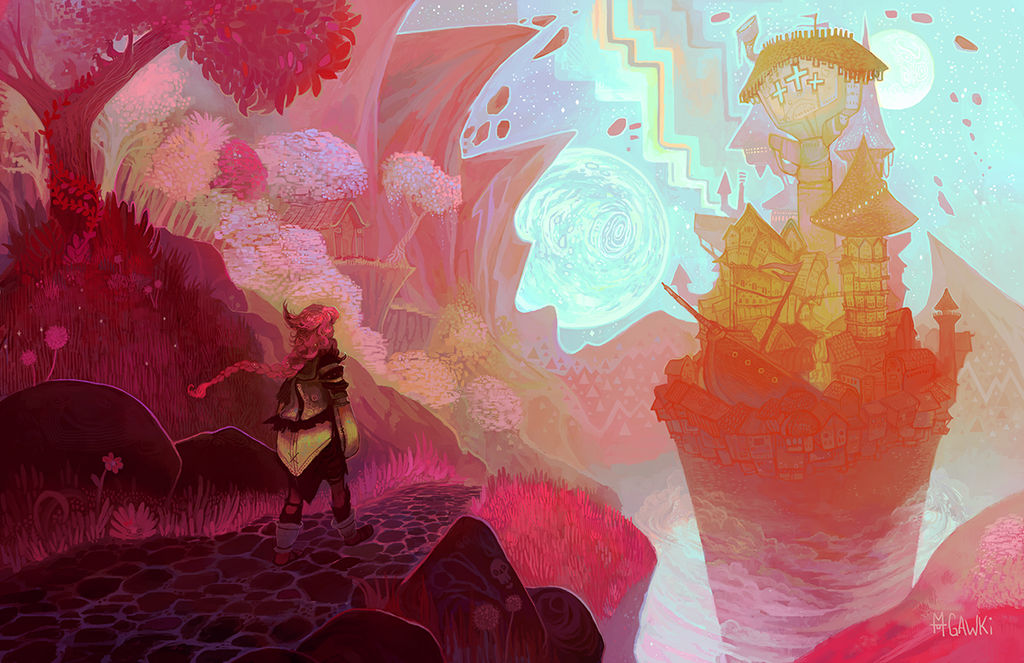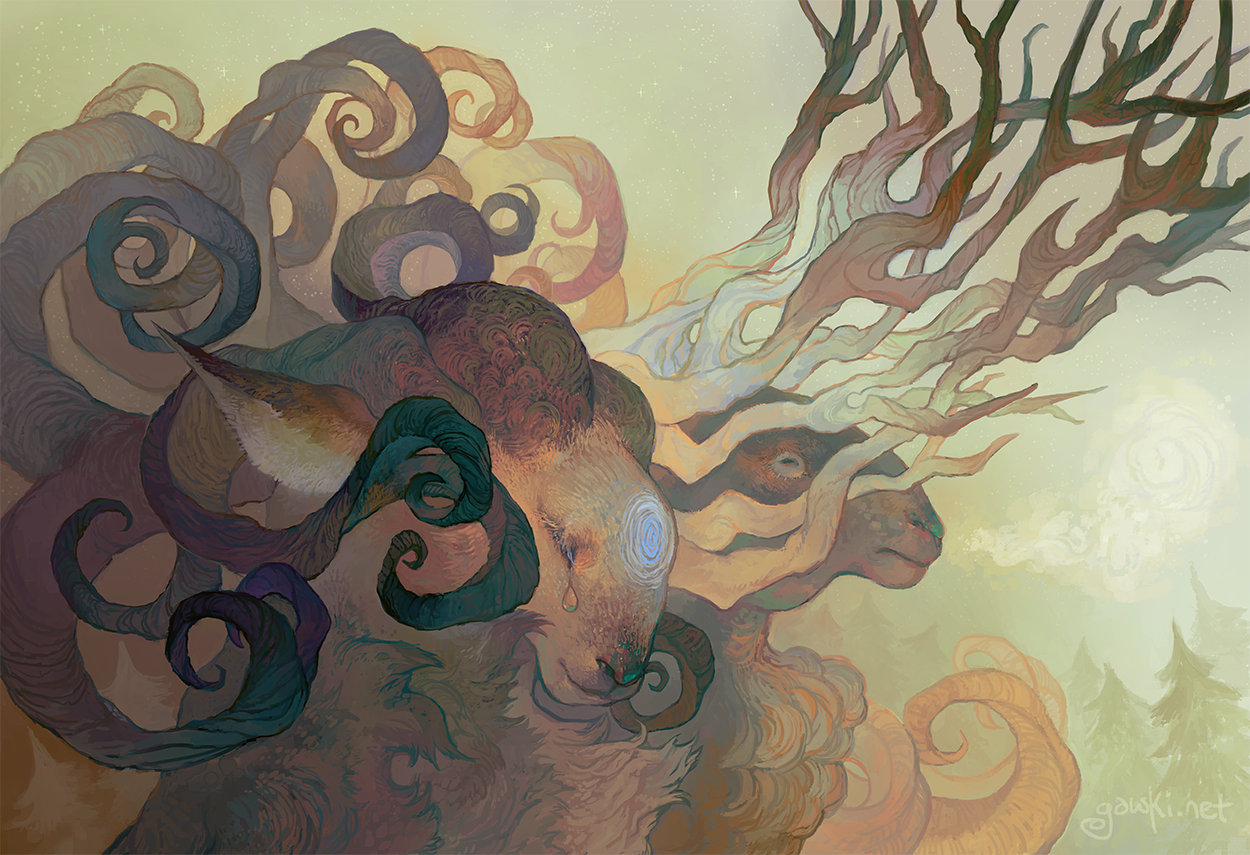 Gawki (Ki Kline)
Independent Artist
This is Ki! (pronounce it like 'key') Also known as "Gawki" across the web, they work entirely as an independent artist: paints, draws, and self-publishes! Currently, they are living in a small town in Wisconsin with other lovely artists that also put their hearts into creating. Ki is a biracial, poly-am, pan, vegetarian artist who focuses primarily on creating content that: reflects what it's like being these, dabbles in fantasy works, and/or revolves anything relevant to being in the moment.
Over the last decade, Ki has completed hundreds of commissions over the internet, but now spends a majority of their time on personal projects and getting involved in zines 'n' things that affect people in cool ways. The rest of their time is spent travelling around to different conventions with a pop-up shop to sell and share art in person!
Projects:
Recently had a successful Kickstarter for "Overgrowth: Digital Works by Gawki"

Runs Drawtober annually with Vonnart and pals.

Long-run: Make art about real human feelings and thoughts, and challenge social norms! Also: Pay bills by living as an independent artist and encourage others who want to do the same.

Currently creating a comic.

Awards:
BFA in Illustration from Northern Illinois University

Selected in Spectrum 21, 22, 23, 24, 25

Spectrum Rising Star - Awarded 2019

Spectrum Rising Star - Honorable Mention 2017

Gen Con 50 Juror's Choice 2017

Credits
Overgrowth: Digital Works by Gawki